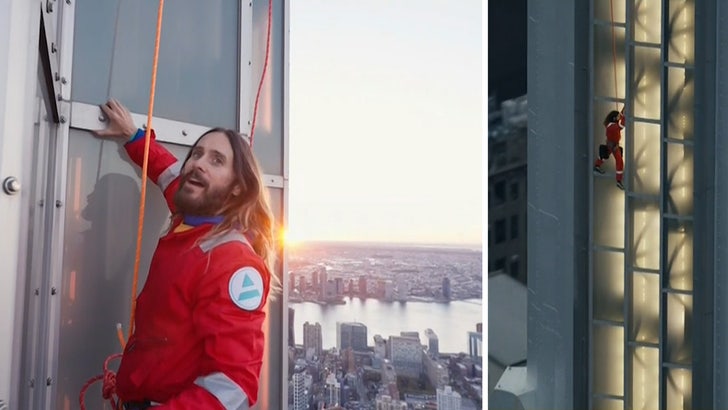 NBC
King Kong no tiene nada que envidiarle a Jared Leto, mucho menos después de que escalara hasta la cima del Empire State Building solo para promocionar la nueva gira de su banda 30 Seconds to Mars.
El cantante y actor se encumbró por encima de los cielos de Nueva York el jueves por la mañana, diciendo a los anfitriones de "TODAY" que llegó a la cima del icónico rascacielos, algo que siempre había tenido como objetivo.
Dice que en su camino hacia la cumbre se detuvo alrededor de la planta 80 y vio a su madre en el interior, lo que fue una agradable sorpresa, pero cuando llegó a la cima del edificio, en el piso 102, dijo que las vistas eran increíbles, especialmente cuando el sol empezó a salir.
La hazaña no se hizo sin un poco de derramamiento de sangre, con los anfitriones Al Roker, Savannah Guthrie, Carson Daly, Craig Melvin y Sheinelle Jones mostrando sus golpes y raspaduras, pero parece que valió la pena.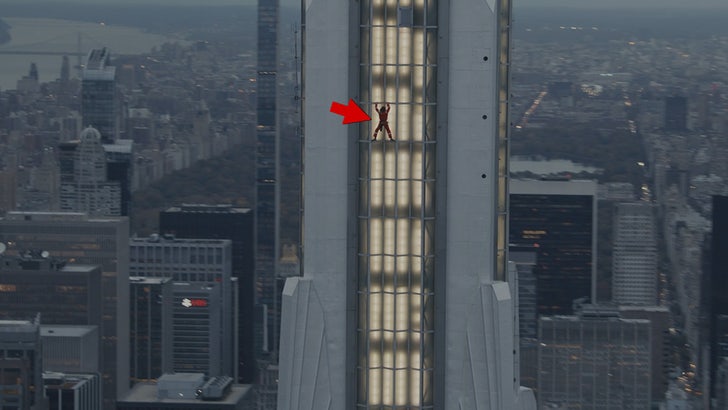 X / @ EmpireStateBldg
La gran escalada de Jared no es solo uno de sus objetivos en la lista de cosas por hacer antes de morir, también es parte de su campaña de promoción de la gira mundial de su banda, 30 Seconds to Mars, que comienza en marzo.
Hay que admitir que es una manera bastante única de vender entradas.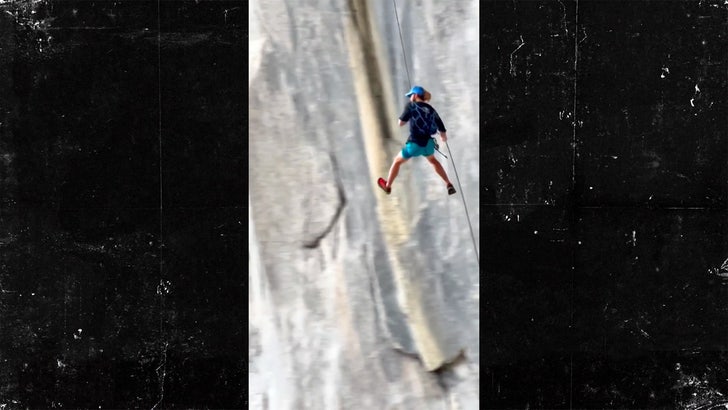 8/17/23
Ahora, el chico no es ajeno a las escaladas atrevidas como esta. Jared Leto lleva escalando edificios y algunas dementes formaciones rocosas desde hace un tiempo, lo que sin duda lo preparó para llevar a cabo esta hazaña en el rascacielos.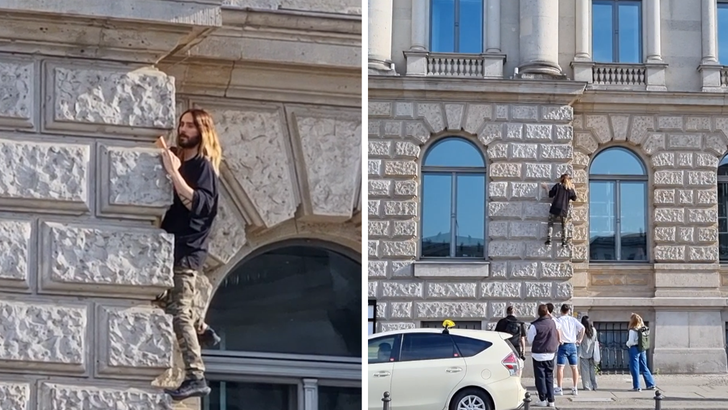 6/06/23
SplashNews.com
Como les contamos, Jared escaló un hotel de Berlín en junio, sin ninguna cuerda o arnés que lo protegiera, fue una verdadera escalada libre. Aunque no llegó tan alto, aun así fue bastante peligroso, ¡pero no es nada comparado con el gran logro del jueves!