I loooove playing World of Warcraft. Am I any good at it? Not in the least. But I don't let that stop me! World of Warcraft is a MMORPG, or massively multiplayer online role-playing game. Much like Dungeons & Dragons, it's a world of magic, elves, orcs, rogues, paladins, thieves, demons, warriors, and, yes, dragons running around castles and forests and wastelands. And so much more! Players can acquire skills like leather working and mining, go shopping, cook food and go fishing, tame pets, go on quests, and kill lots and lots of things. (So many things.) You can play by yourself or with a group, and the game doesn't really end. You can create new characters, and there are expansions to the world every now and then. I think I love it because there is always something new to do, and you get a sense of accomplishment each time you complete a task or quest. It's really fun (and time-consuming) and perfect for people who like high fantasy books. Which is why I made this list of 10 fun books like World of Warcraft!
There are obvious choices for a list of books like WoW, with deep worldbuilding, and several books in the series, like Game of Thrones, The Wheel of Time, and The Witcher (which is also a video game.) The Lord of the Rings books are about as quest-y as they get, and the comic Bone is another great choice for a fun questing fantasy story. This list features 10 books you maybe haven't heard of as often. They each include some, if not all, of the elements of WoW, such as quests, magic, creatures, and battles. And they're perfect to pick up each Tuesday while you wait for WoW's scheduled maintenance to finish!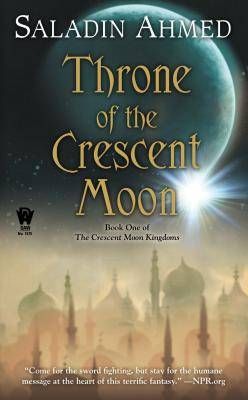 In this award-winning novel, a motley crew of supernatural adventurers must band together to stop a murderer in the Crescent Moon Kingdoms. A ghul hunter, a holy warrior, and a shape-shifter seek the killer amidst a growing rebellion spurred on by the fight for power between the Kahlif and the mysterious thief called the Falcon Prince. Along the way, they'll uncover a vast conspiracy that possibly goes all the way to the top.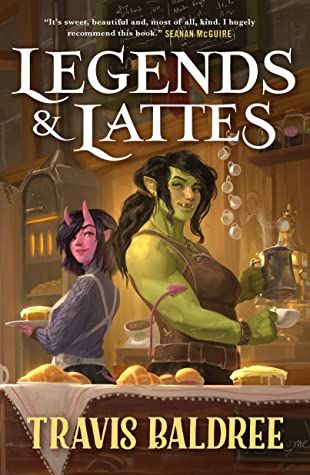 This book is a fantasy novel wrapped in a hug! In WoW, the large settlements have inns where you can purchase food and goods, get your armor fixed, pick up quests, and rest your head. Legends & Lattes is set in a coffee shop owned by an orc warrior whose attempt to retire quietly from the battle business and run her establishment is hampered by a new set of problems.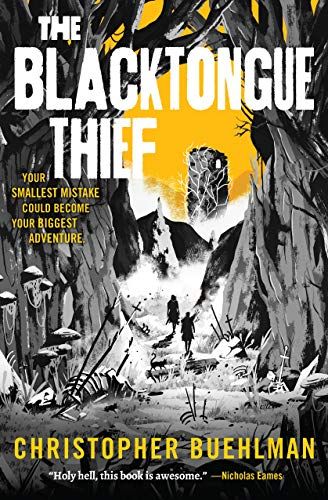 Kinch Na Shannack is a thief with heavy debts to pay, so he decides to rob a traveler to help defray his expenses. (He is a thief, after all.) Unfortunately, his victim turns out to be a handmaiden to the goddess of death, who doesn't take kindly to being robbed. Now, Kinch is tied up in an epic quest to find a missing queen that will take them through dangers unknown, and he must use all his skills to survive.
This is a great story of royalty and assassins in an ancient city. In Gujaareh, magic rules the land. The Gatherers are priests of the temple who harvest magic from the sleeping to use to help both heal and also kill, if necessary. But something is going wrong in the minds of dreamers, and they are dying. It points to a conspiracy behind palace walls, one that only the priest — and assassin — Ehiru can stop.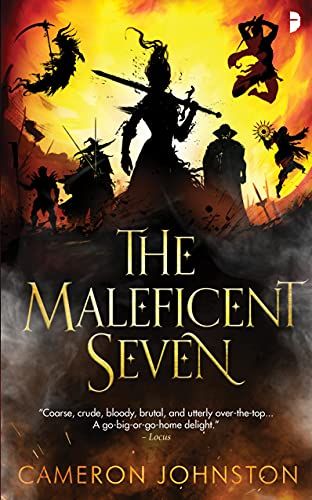 In WoW, you can play for the side of good, the Alliance, or the side of evil, the Horde. On the Horde side, there are a lot more skulls, corpses, undead, etc. It's fun to be a villain. And sometimes, the villains save the day! Like in this novel, a demonologist, a necromancer, a vampire lord, a demigod, an orcish war leader, a pirate queen, and an alchemist must reunite to save their land. It's like a nerdier, high-fantasy Suicide Squad!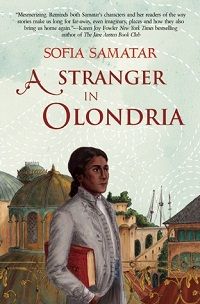 And in WoW, there are also merchants. You meet them in towns, and they can sell you the things you need, whether it's armor, weapons, food, spices, or potions. You also must travel on foot for the first several levels, where you never know what you will encounter on your journey. In this excellent fantasy, a young pepper merchant comes across the ghost of a young girl as he heads into Olondria to peddle his wares. Attempting to help the ghost, he becomes mixed up in a royal power struggle.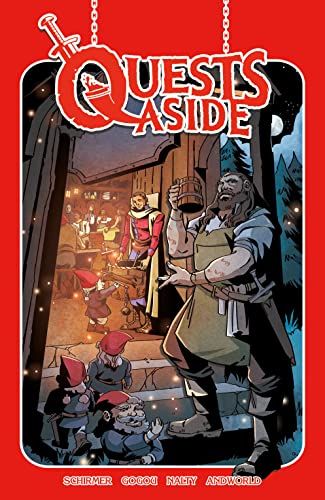 Cheers meets Dungeons & Dragons in this fun comic about a retired adventurer and his tavern! The legendary fighter Barrow hung up his weapons to open a bar. But running a tavern isn't without its problems. The love lives of his waitstaff cause complications, the King is eyeing his land, a specter follows wherever he goes, and then there's the secret in the back of the tavern he's hiding from most everyone.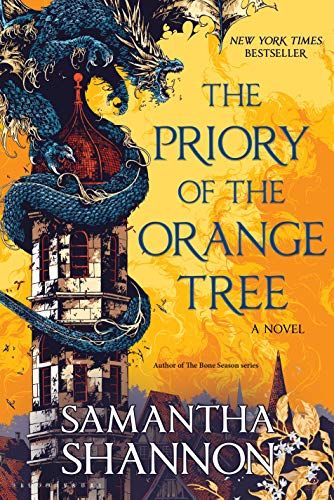 And if you want a doorstopper of an epic fantasy with dragons, this is it! A dark plot against the Queen of Inys is brewing, and without an heir, it may be the end of her realm if something happens to her. What the Queen doesn't know is her lady-in-waiting is secretly protecting her with forbidden magic. Meanwhile, across the sea, a dragonrider readies for the most difficult challenge of her life.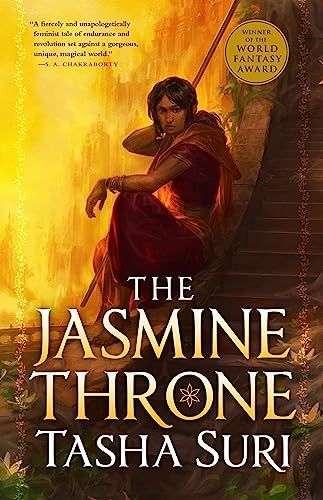 This is an outstanding epic about royalty, betrayal, and revenge! Princess Malini has been imprisoned by her power-hungry brother. Her only company at the prison is the servant Priya. But when Malini learns the truth about Priya and her priestess powers, they join forces to overthrow her rotten brother and save Priya's family.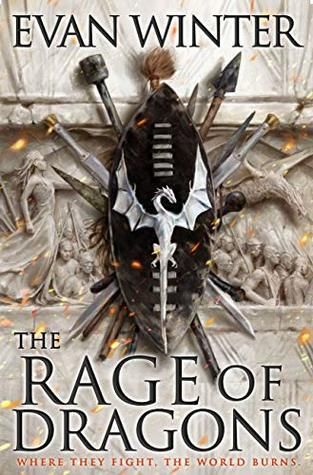 Last but not least is this blood-soaked fantasy novel revenge! Tau lives in a land that has been fighting an unending war for two centuries. Some of his people possess magic where women can control dragons and men can shape-shift. When Tau is betrayed and loses his whole family, he turns himself into an instrument of revenge, a killing machine that will stop at nothing until he is satisfied.
---
For more fun fantasy reads, here are 9 of the best recent epic fantasy series, a guide to high fantasy vs. low fantasy, or loot our fantasy archives!