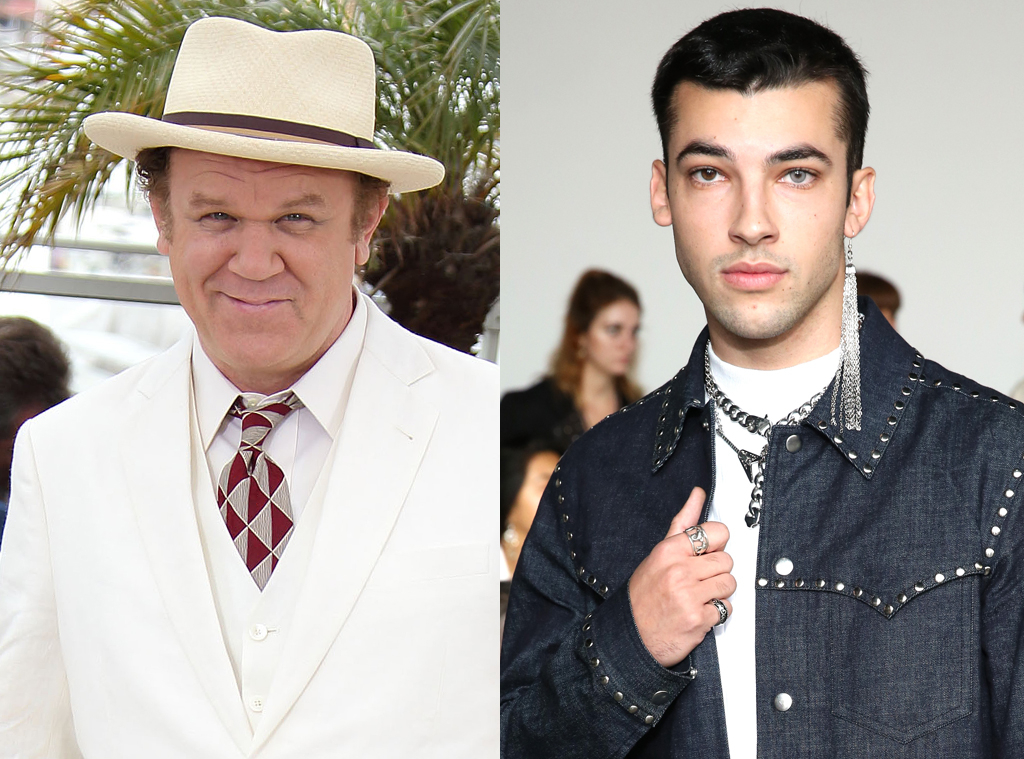 Getty Images
It's recently been brought to the world's attention that John C. Reilly has a hot son.
This bit of information was recently brought to light by writer Zeba Blay, who sparked a conversation by simply posting a side-by-side of John and his son, Leo, along with the caption, "So, the young man on the right is John C. Reilly's son."
And with that, the Internet went down a rabbit hole searching for information about the 22-year-old. In the over 48-hours since then, people learned he's a musician, DIY-er, model and the occasional actor, which is not at all surprising considering he's the son of a man of many talents.
Most recently, Leo—or as many Gen-Z'ers know him, LoveLeo—released the chill indie tune, "Boyfren." A lyric video accompanied the song, which allowed Leo to show off his directorial and acting talents.
Fans of the artist will be delighted to know Leo is releasing his next music video and single "Rosie" on March 6.
But his talents don't end there. Leo's resume includes a stint as a model for Moschino. Notably, he walked alongside Suki Waterhousein Jeremy Scott's Resort 2020 collection and Spring 2020 Menswear show.
move
His ambitions truly seem to have no limit, as he's also interested in creating clothing and jewelry. Leo sells these products that he either tailors or makes from scratch on Depop, most of which are currently sold out.
It seems like the Internet will definitely be seeing more of Leo Reilly in the coming future.
Watch E! News weekday mornings at 7 a.m.!