Big di…alogue energy!
Pete Davidson is known for his crass and cheeky jokes on Saturday Night Live but, in real life, he isn't playing around when it comes to his love life and wanting to become a dad within the next "five years."
The 26-year-old comedian sat down with Charlamagne Tha God, where he candidly discussed his many romances with celebrities like Ariana Grande, Kate Beckinsale, Margaret Qualley and Kaia Gerber.
Of course, it's safe to say Davidson's most famous relationship was with the Thank U, Next songstress. To everyone's surprise, the two got engaged back in June 2018 when the SNL star was still up-and-coming.
However, after four whirlwind months, the pair called it quits.
For the comedian, he felt things were "over" after Grande's ex-boyfriend Mac Miller passed away in September 2018 due to an accidental overdose.
"I think I said, like, 'I'll be here until you don't want me to be here,'" Davidson said about being there for Ariana, as she mourned the rapper. "I pretty much knew it was over around after that. That was really horrible and I can't imagine what that s–t is like. That s–t is just terrible."
FOR MORE TRENDING NEWS COVERAGE TEXT "ENEWS" TO 44144 TO DOWNLOAD THE E! NEWS APP
"All I do know is that she really loved the s–t out of him and she wasn't putting on a show or anything," he continued. "That was f–ked up and prayers to his family and all of his friends, still."
Davidson explained that while he and Ariana broke things off a while back, he still wants to be "cool" with her and everyone he dates.
And despite the fact that he makes jokes out of his past relationships, including the one he had with the 26-year-old pop star, he said some topics are "off-limits."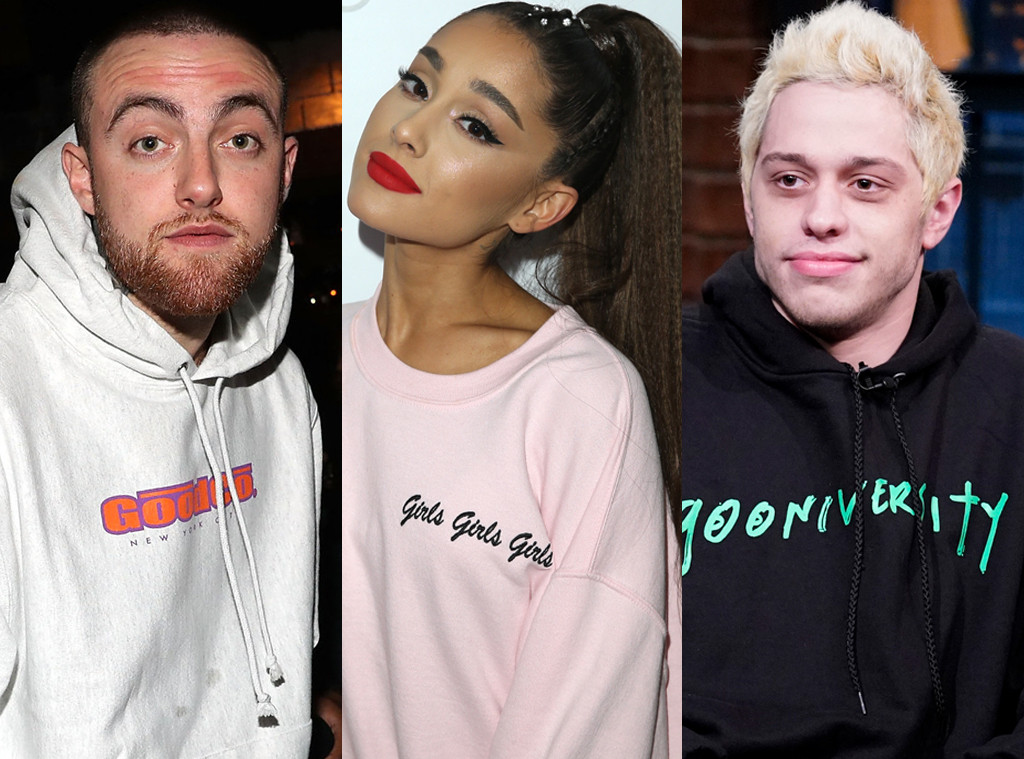 Shareif Ziyadat, Jesse Grant, Lloyd Bishop/Getty Images
"I think genuinely being hurtful is off-limits or anything like being s–tty or anything," the comedian expressed. "I wanna be cool with everybody but, you know, stand-up's part of my life. That was a highly publicized thing. I feel like [Ariana] got her fair run and her fair stab at it, and like I said, I don't have social media and I don't have an outlet really to express my feelings so stand-up's just how I do it."
He added, "[Ariana]'s the queen of shade… I hope people feel the same way about my jokes."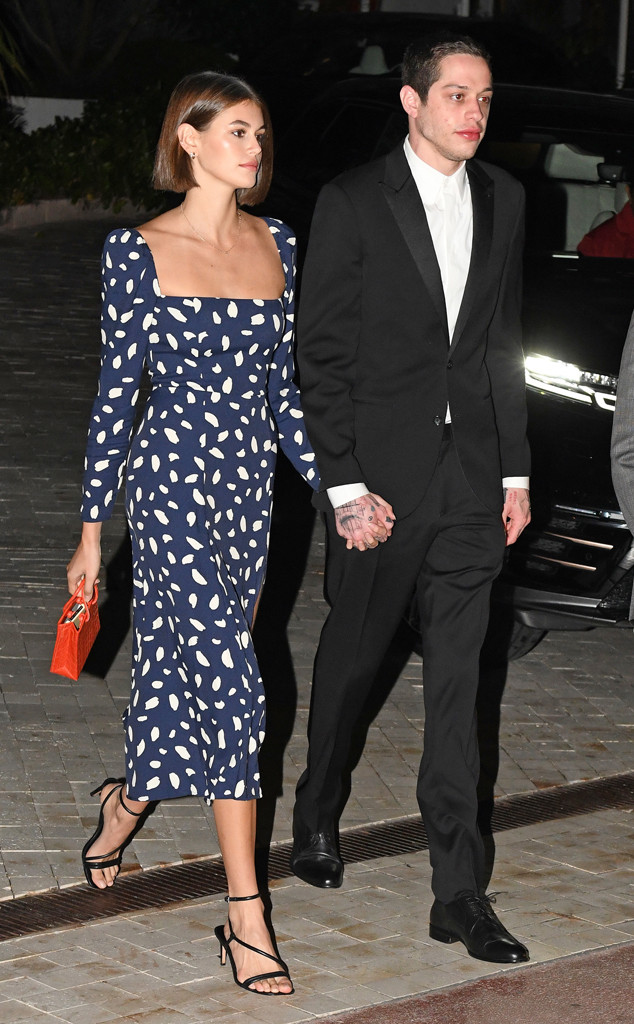 MEGA
Aside from dating one of the biggest pop stars ever, Pete has also been linked to some of Hollywood's greatest, including Kate Beckinsale and Margaret Qualley.
He was most recently tied to 18-year-old supermodel Kaia Gerber, but the two decided to go their separate ways earlier this year, so he could focus on his mental health.
If anything, the 26-year-old star made it clear that he's staying single for a while.
"What can I say? I love love, but I'm pretty done with that," he told Charlamagne. "I'm going to try and stay away from that. It's just a lot…"
"I think you grow a lot as a person. I've learned a lot from the awesome chicks that I've been with, and they're all cool," he continued. "So I think you just grow, you become a better version of yourself, because you learn a little something from everybody."
Even though he doesn't have a leading lady by his side, Pete revealed that he hopes to become a dad in the near future. Well, five years to be exact.
"Anyone can have my child…," he said. "I got to be in love and stuff, but I'm at the point where I'm like maybe I should adopt or something. Me and my mom… I think everybody's afraid of the Davidson seed."
To get an even closer look into the SNL star's life, you can watch the full interview, here!